Eating in Kitchen now a family affair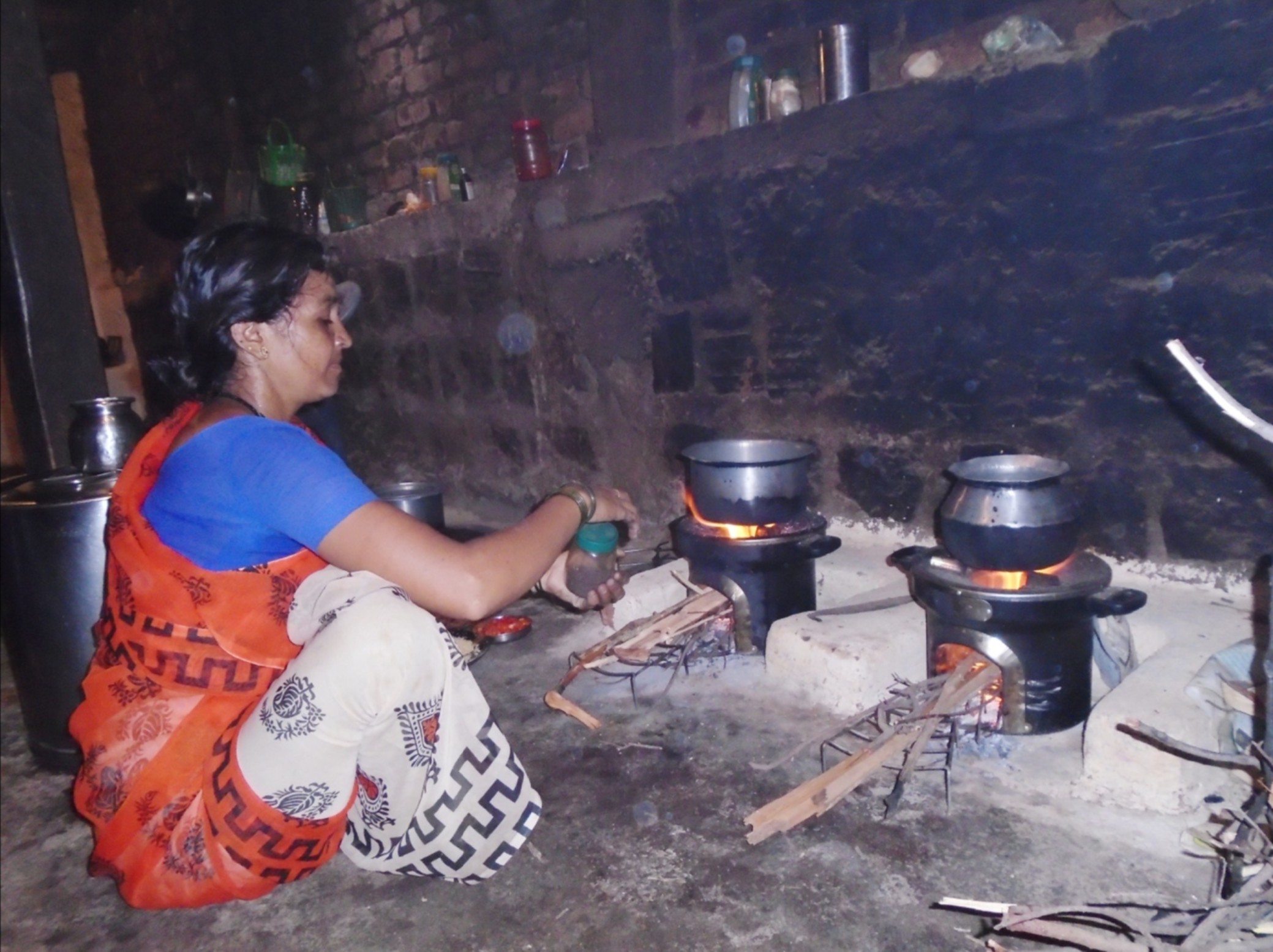 "Cooking was drudgery on traditional stove" says Vijayalakshmi, a recipient of CDM Cookstove. She says "after a tiring day from work, the very thought of cooking in a smoke filled room for hours used to depress me. My eyes used to burn and swell up, children used to get upset whenever I used to light the traditional stove as they were unable to study inside the house. They used to dine and study upstairs."
Vijaylakshmi, a 35 year old woman is one among the 131 families of the Kalbhavi village in Vankalkunta Hobli in Yelburga Taluk.  The village depends on agriculture for a living. With the support of Infosys and Samuha 58 families have installed CDM Cookstoves.
Vijaylakshmi's cook stove is only a week old, but she has observed major changes in her lifestyle. Firewood, which was collected for traditional cook stove is still left. There is absolutely no smoke with the CDM Cookstove, children study and eat inside the house.
Vijaylakshmi makes an important statement by saying that if every household adopts the new cook stove, firewood consumption will be reduced to a great extent which will further save the dwindling green cover and thereby reduce drought and farmers like her will benefit.