Radio- To motivate farmers towards water savings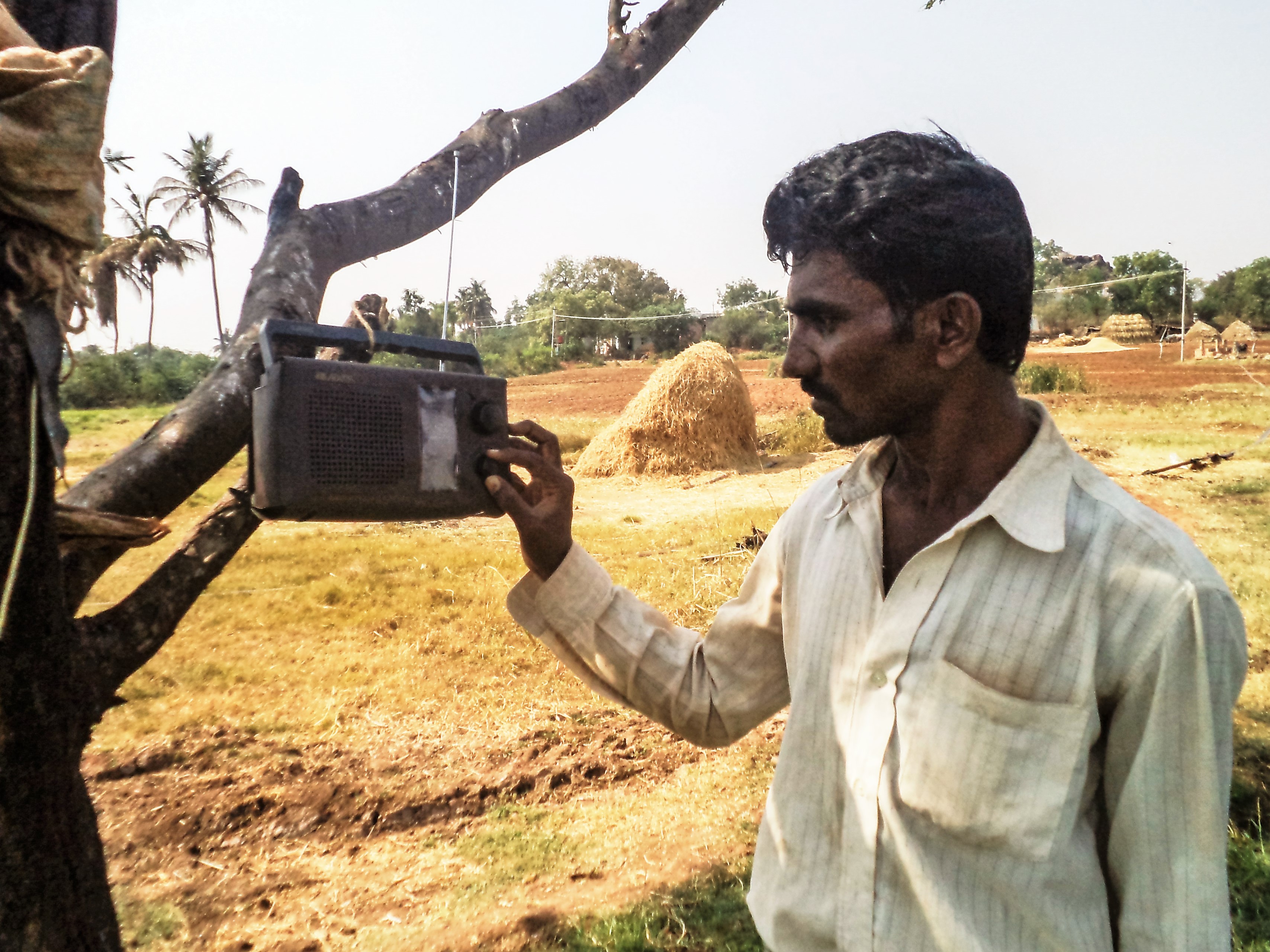 Bommanahalli, a village in H.Siddapura Gram Panchayath which lies at a distance of 25 kms from Deodurga Taluk. HUF-Samuha project has been actively advocating low water paddy cultivation and Non pesticide management in this village of 260 families. A 27 member farmer group has been part of this programme. Broadcast of sustainable agricultural practices have been aired through Raichur Akashvani.
Gajendra, a young, enthusiastic farmer from Bommanahalli village was the recipient of this program. He was particularly inspired by low water paddy and NPM practices broadcast. Gajendra motivated by the radio broadcast, cultivated paddy in his 3 acre land in low water and NPM method. He says " I retained around 1-2 inches of water in the field and as a result, pest and disease attack were controlled and the yield was high."

He was able to save water as earlier he retained 6 inches of water in the paddy field and money spent on chemical fertilizers. Gajendra harvested 150 bags of paddy from 3 acres. His cost of cultivation has gone down, and is able to control disease and pests through low water and NPM practices reaping a bumper crop. His economic status has improved. He is one among many farmers who have been motivated by broadcast and narrowcast agricultural radio talks.